Matthew Blair Davis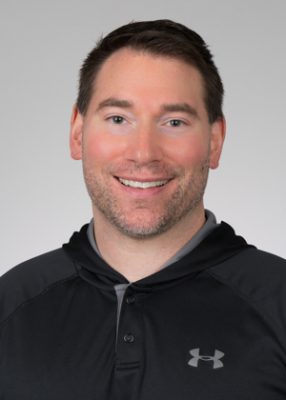 Matthew Blair Davis is the Owner of MBD Performance, LLC.  He works directly with figure skaters as an off-ice training specialist at the Carolina Ice Palace in Charleston, South Carolina.  He specializes in functional strength methodology, strategic performance enhancement, youth athlete development, corrective exercise techniques, fascia/recovery methods, and Kinesio taping.  Matthew is also the Strength and Conditioning Coach of the South Carolina Stingrays of the ECHL and an off-ice trainer for the Charleston Youth Hockey Association travel teams.
Matthew has been working with figure skaters since 2006.  Between 2007 and 2011 he worked regularly with dozens of figure skaters at the Fairfax Ice Arena in Fairfax, VA and the Cabin John Ice Rink in Rockville, MD, as well as visiting skaters.
Matthew has been directly involved in the fitness industry since 1997.  He has a Bachelors and a Masters degree from Florida State University.  He's a Certified Strength and Conditioning Specialist through the NSCA and he's a Performance Enhancement Specialist and Corrective Exercise Specialist for the National Academy of Sports Medicine.  He is also certified as a Sports Performance Coach from USA Weightlifting and he completed the grueling Russian Kettlebell Challenge instructor training program.  He is also a Certified Kinesio Taping Practitioner through the KTAI, a Certified Exercise Physiologist through ACSM, and a Master-Rated Personal Trainer through IDEA Health and Fitness Association.
For more information about Matthew, check out @mbdperformance on Instagram.  You can contact him directly at mbd@mbdperformance.com
Here's a short video introduction:
Most recent videos at the top…