Latest Video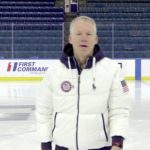 Cha Cha Cha Exercise for Double/Triple/Quad Loop (Tom Zakrajsek)
World and Olympic coach Tom Zakrajsek shares an exercise he uses for developing the necessary tightness in the feet on double loop, triple loop, and even quad loop. Tom calls this exercise "cha cha cha" as this is a memorable name that also conveys the importance of rhythm and tempo within the exercise. Tom begins […]
For more information, follow one of these links:
iCoachSkating.com is a paid membership website with more than 1,000 high quality figure skating videos on "how to figure skate" and "how to teach figure skating."  If you KNOW that powerful figure skating tips can make a difference for you or your skater(s), then this website is for you.
Ready to Join?

Have questions?  We'd love to answer them here.
.