Jeremy Allen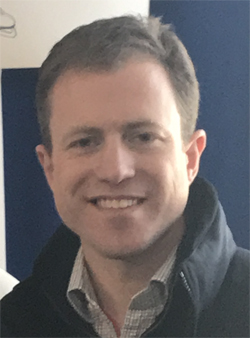 Jeremy Allen is a National and International coach who teaches in the Greater Chicago area. He's been coaching since 2003, and became a full-time figure skating coach in 2005. On the world stage, he has coached skaters to the ISU Championship level.
Although he is a primary/head coach, Jeremy is also a renown jump specialist and pole harness coach, having helped skaters such as Jason Brown, John Coughlin, and Danny O'Shea on their rise to prominence and success. He is perhaps best known today as 2018 U.S. National Champion Bradie Tennell's technical coach. As a major career highlight, Jeremy accompanied Bradie at the Olympic Games in Pyeongchang, South Korea.
Jeremy is the 2001 US Junior Pairs Champion (with partner Deborah Blinder), and went on to finish 5th at the World Junior Figure Skating Championships that year. He competed as a member of the US International Figure Skating Team in pairs at both the Junior and Senior levels. He retired from competitive skating in 2005.
Jeremy is a true student of the sport, studying video and teaching techniques from skaters and coaches from all over the world. His interests in cutting edge jump technique and teaching methods make him a coach to keep an eye on. We are very lucky to have Jeremy as a presenter at iCoachSkating and we hope you appreciate the insights he shares in his videos here.
Most recent videos at the top…