Latest Video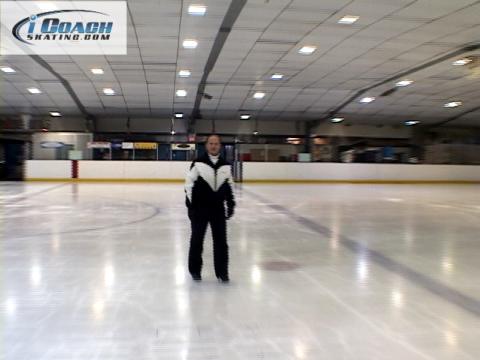 Alignment Drill – Mastering Feet Underneath (Nick Perna)
Figure skating coach Nick Perna offers a set of drills intended to improve a skater's alignment and get them comfortable with their feet under them.  These drills fall under the category of "skating skills."  Alignment issues plaque skaters of every … Continue reading →
Welcome to iCoachSkating
Is iCoachSkating.com right for you?
Please select one of the buttons below.
"HOW TO FIGURE SKATE"
iCoachSkating.com is a paid membership website with hundreds of high quality figure skating videos on "how to figure skate" and "how to teach figure skating."  If you KNOW that quality information can make a difference for you or your skater(s), then this website is for you.
Here's What You Get…
Members receive approximately 2 new instructional figure skating videos each week from a coaching expert
Each video typically ranges from 3 to 8 minutes in length
Each video often covers 3-5 important figure skating tips on the element being discussed
All members get full access to EVERY VIDEO on the website!!!
YOU will have immediate access to over 600 videos!
Members also get email notifications when each new video is posted, with additional insights and tips.
Our faculty represents some of the best coaches in the world, from well-known Olympic Coaches to renown specialists.
All of this delivered to you via the internet, so you can learn wherever and whenever you like.
You're Protected by Our Guarantee
To make the decision to join easy, we offer a 30-day money-back guarantee.  During the first 30 days of your subscription, you can cancel and request a refund, FOR ANY REASON.  You risk nothing.  Instead, we're taking the responsibility to provide you with information you can use!
This is what you've been looking for.  Join today!
Our monthly subscription is $29.97 which is extremely economical considering:
If you're a coach, you'd spend hundreds or thousands of dollars to attend conferences and seminars with this kind of information, and
If you're an adult skater or skating parent, this is minimal compared to what you're already spending.
This is an outstanding value based on the knowledge waiting for you inside.
P.S. Not sure if this is right for you?  That's OK.  Give us a try.  And if you have any problems, we have friendly, professional, and prompt customer support.  You deserve the information here, and we want to make sure you can access it and enjoy it.
P.P.S. Have questions?  We'd love to answer them here.
.
Free Samples (Enjoy!)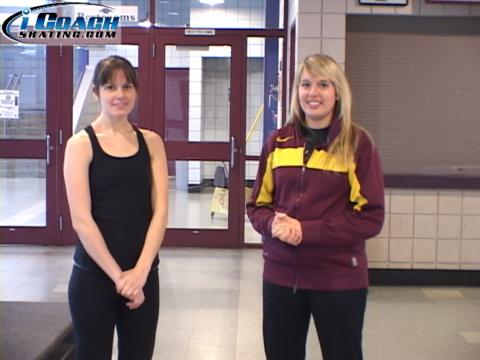 Off-ice Figure Skating Training To Lower Sit Spins (Kristina Anderson)
Figure skating strength and conditioning coach Kristina Anderson talks about the strength, flexibility, and control issues associated with making a sit spin lower.  The primary tool used to lower a sit spin is the squat and Kristina describes and demonstrates … Continue reading →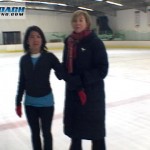 Camel Spin In Ice Skating – Part 1 (Charyl Brusch)
Spin specialist Charyl Brusch explains how she teaches the camel spin.  She starts by talking about the desired spinning position.  One of the keys to a good camel spin is having the free hip on top of the skating hip.  … Continue reading →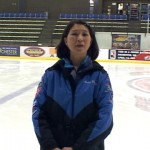 Toe Loops Tips From Olympic Coach (Audrey Weisiger)
Audrey Weisiger discusses various aspects of the single, double and triple toe loop.  Keep in mind that Audrey has taught at every level in skating and even with her extensive experience at the elite level, notice how much stress she … Continue reading →
Sign Up for FREE Videos!
Get a notification email whenever new FREE video content is posted on the website. Simply enter your information below to stay in the loop. PLUS, we'll send you a FREE video just for signing up!
Your information is SAFE. We take your privacy seriously and will NEVER share your info with anyone.